An essential guide to everything you need to know before buying a horse
You've been promising yourself that one day you'll get a horse of your own and now that moments come, you're understandably full of excitement but because you've never bought a horse before you're also daunted about where to start, what to look for, where to keep your horse, what equipment you might need, not to mention finding a vet farrier and dentist.
I've been there many times before myself and have made a lot of mistakes so I thought I'd put together a helpful checklist of EVERYTHING you'll need. From where and how to find the right horse to where to keep it, from tack and rugs to feed and finding a vet, farrier and dentist to bedding and riding, I'll also go into the basics of trailers.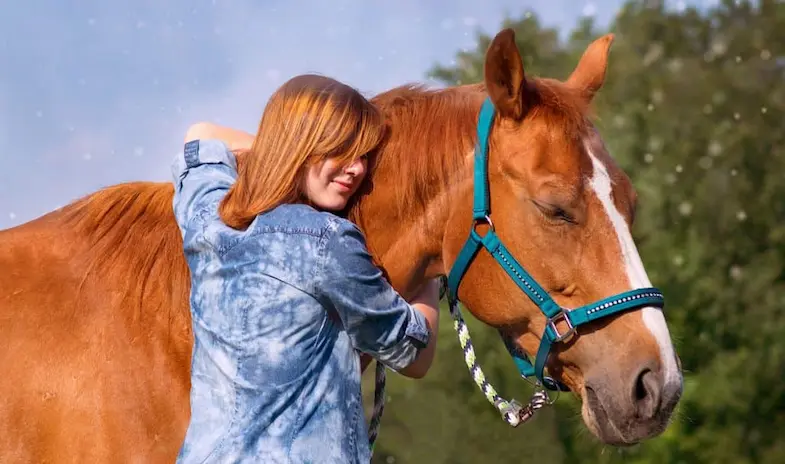 Before you start looking for a horse
Buying a horse is a very big commitment and one that should be taken lightly. Horses are living creatures that need to be looked after every day. When it's pouring with rain outside or the snow is knee-deep ask yourself if you would be prepared to go and look after your horse? If you don't think you would then maybe owning a horse isn't for you. It's not for everybody and if you don't think you could commit to a horse then why not consider loaning a horse with other people. That way you can share the workload and still get to enjoy owning a horse. If you think you would be prepared to visit your horse no matter what the weather then you're a step nearer to actually owning one.
Can you really afford a horse?
The cost of looking after and caring for a horse is dependent on a number of factors such as the age of the horse, where you'll be keeping it as well as whether you intend to compete or just ride for pleasure. You'll also need to provide feed, hay, and shelter for your horse as well as veterinary and dental care and farrier visits. Don't forget to include things like tack, blankets, grooming kit, and don't forget your riding clothes too. Insurance is also a very good idea and can help with some of the vet fees.
Unless you're lucky enough to have your own land to keep your horse on you'll also have to think about livery or boarding costs. While the cost can vary from area to area and from country to country the tables below should hopefully give you a very rough idea of the annual cost of keeping a horse. While I've included a 'reserve' expense for things like extra vet visits you hadn't expected,  I've not included tack and rugs in the table because you shouldn't need to buy these every year.
Pasture Board or Grass Livery cost
| | | | | |
| --- | --- | --- | --- | --- |
| | USA | Canada | UK | Australia |
| Board | $1,100 – $1,750 | $1,350 – $2,310 | £840 – £1,440 | $1,500 – $2,570 |
| Hay | $115 – $205 | $150 – $275 | £95 – £170 | $170 – $300 |
| Feed | $120 – $305 | $160 – $400 | £100 – £250 | $180 – $445 |
| Monthly total | $111 – $188 | $138 – $249 | £86 – £155 | $155 – $276 |
Self-Board or DIY Livery cost
| | | | | |
| --- | --- | --- | --- | --- |
| | USA | Canada | UK | Australia |
| Board | $2,605 – $3,645 | $2,220 – $4,815 | £1,320 – £3,000 | $2,360 – $5,355 |
| Hay | $135 – $230 | $175 – $165 | £110 – £190 | $195 – $340 |
| Bedding | $160 – $510 | $110 – $675 | £130 – £420 | $230 – $750 |
| Feed | $305 – $670 | $400 – $885 | £250 – £550 | $445 – $980 |
| Monthly total | $267 – $421 | $242 – $545 | £151 – £347 | $269 – $619 |
Full board cost


USA
Canada
UK
Australia
Board
$4,375 – $11,660 
$5,780 – $15,415
£3,600 – £9,600
$6,430 – $17,140
Hay
Included in board/livery cost
Bedding
Included in board/livery cost
Feed
Included in board/livery cost
Monthly total
$365 – $972
$482 – $1,285
£300 – £800
$536 – $1,428
Other expenses
| | | | | |
| --- | --- | --- | --- | --- |
| | USA | Canada | UK | Australia |
| Vet fees | $60 – $180 | $80 – $240 | £50 – £150 | $90 – $270 |
| Insurance | $60 – $300 | $80 – $396 | £50 – £250 | $90 – $440 |
| Farrier | $270 – $970 | $350 – $1,285 | £220 – £800 | $390 – $1,430 |
| Dentist | $60 – $120 | $80 – $160 | £50 – £100 | $90 – $180 |
| Worming | $50 – $135 | $65 – $175 | £40 – £110 | $70 – $195 |
| Misc. | $1,000 | $1,000 | £1,000 | $1,000 |
| Monthly total | $125 – $225 | $138 – $271 | £118 – £201 | $144 – $260 |
Page 2 – Finding & buying a horse