Insurance is one of those parts of horse ownership that people don't often talk about but it's actually a lot more important than you think it is. In most countries, it's not compulsory but it is, without doubt, a necessity rather than a luxury. After all, as Nathan Garrett, senior underwriter at James Allen Insurance says, "Your horse is both a family member and an investment and its protection gives you peace of mind"
The type of policy you go for will depend on a large number of things such as the age of your horse, whether you compete, give lessons, or whether your horse has any medical condition that may require more cover. The value of the horse, although we don't like to think of horses in that way, will also be taken into account.
What type of horse insurance do I need?
The type of cover you opt for will depend on your budget but also what activities you and your horse do. As a general rule, there are six types of cover that most policies offer, some policies will require you to have a combination of different levels of cover while some offer standalone cover.
Major medical cover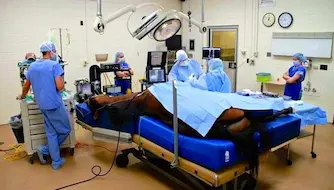 A policy specializing in medical cover originating from illness, accident, or injury. It will primarily protect you against things such as vet bills. This policy will help with bills regardless of whether they arose from diagnosis or treatment (including surgery and medication). Major medical cover is generally the most expensive type of cover.
Surgical
As the name would suggest this covers the costs of any surgery needed such as the surgeon and anesthetist's fees but doesn't cover the costs associated with staying in hospital.
Full mortality
Most major medical and surgery policies will also require you to take out full mortality cover too. If your horse dies from illness or accident or if he's stolen and not recovered then full mortality will pay you a lump sum. This lump sum is either the fair market value of the horse or the value as stated when you took the policy out. Some companies allow you to choose which option you go for when you take this policy out.
Limited mortality
Unlike full mortality, you don't need to have major medical or surgical insurance. That said though, limited mortality will only pay out if your horse dies as a result of illness or accident.
Loss of use
Usually only available if you have major medical insurance. Loss of use will compensate you if you're no longer able to use your horse, due to illness or injury, for the purpose he was originally purchased for.
Personal liability
A must-have if you intend to allow other people to ride your horse or you want to ride in public. It protects you if your horse injures somebody or damages somebody else's property. If your horse is stabled at home then some homeowner policies will already cover you for this so it's worth checking that first.
Your horse is both a family member and an investment. Its protection will give you peace of mind

Nathan Garrett, senior underwriter James Allen Insurance
What should I take into account when looking for horse insurance?
Cost
Like most people, we want good value at the lowest possible price but when it comes to horse insurance or any insurance for that matter, the cheapest isn't necessarily the best. Some policies will give you a very low premium price but will deduct things other more expensive policies will include for example a vet's call-out fee.
Small print
Nobody likes to read the small print but it can save you a lot of money and heartache if you read it before accepting the cover. For example, most policies won't cover pre-existing or degenerative conditions, nor will they cover horses over a certain age. If you're renewing your policy with the same company you still need to read the small print, insurance companies change their criteria on what's classed as pre-existing yearly so you need to make sure you're still covered. Also if you've made a colic surgery claim in the past some companies won't give you colic cover so checking the small print is very important.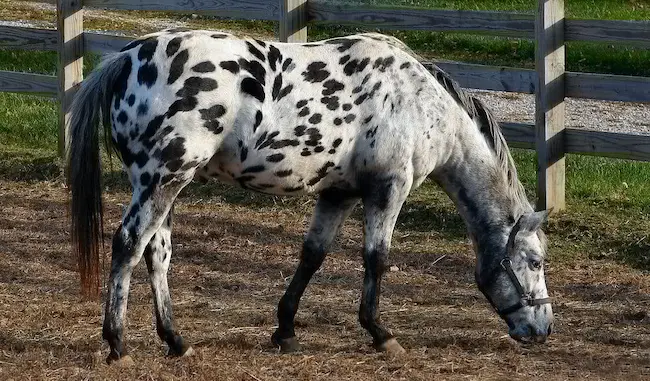 Deductibles
Similar to the excess you pay when you make a claim on your car insurance, deductibles are what you're expected to pay on each claim. Most policies will have some form of deductible so you'll need to know what they are. For example, with a major medical policy, you'll pay somewhere between $150 and $1000 per claim.
How good is the insurance company?
When you've shortlisted a few policies it's a good idea to check out the insurance companies that are providing the policies. Things to consider are:
Do they (and their underwriters) specialize in livestock insurance?
How long have they been in business for?
Read online reviews, what do other people think about them and their policies?
What's their A. M. Best rating? A. M. Best is a global credit rating company that calculates an insurer's financial strength, similar to a credit score.
Do I need to use an insurance broker?
If for whatever reason you don't want to go through insurance companies yourself and prefer to have somebody do this for you then you might want to consider using an insurance broker. They will find out what you're looking for in a policy and then find the best possible option for your needs and budget.
Another advantage of using a broker is that some policies aren't very clear so having somebody who can go through the different policies for you can be a real benefit. If possible I would recommend using an agent who has some knowledge about your chosen discipline or breed because these can sometimes make a difference to the premiums or type of policy. For example, if you have a registered pure-bred Quarter Horse that you use for barrel racing then you want your policy to reflect that.
If you do decide to use a broker though it's important to make sure they specialize in livestock insurance.
How much will it cost to insure my cost?
The cost of insurance is dependent on the level of cover and policy. As a general guide though the table below should help give you an idea of the costs for various policies.
Premium
Cover
Age Limits
Deductibles
Major medical
$175 to $300
$5,000 to $10,000
31 days to 20 years
$150 to $1000
Surgical
$100 to $150
$5,000
31 days to 20 years
$0 to $500
Mortality
(if < $30,000 & < 15 years)
2.5% to 4% of value
• Fair market value
• Pre agreed value
3 months to 18 years
–
Mortality
(if > $30,000 or > 15 years)
5% to 10% of value
• Fair market value
• Pre agreed value
3 months to 18 years
–
Lose of use
–
Up to 60% of the horse's value
–
–
Personal liability
$150 to $250
$600,000 to $2,000,000
–
–
While the above table is a general guide, for more specific prices we called a number of insurers asking for a quote for a 7 year old Quarter Horse mare that we bought for $5000 and only use for pleasure and has never suffered from colic or had any previous claim. This averaged at around $250 a year for $5000 of emergency colic cover and $5000 of medical cover with deductibles ranging from between $250 and $1100. In terms of mortality, it was more or less 50/50 between market and pre-agreed value.

Conclusion
While horse insurance isn't compulsory it's something that if you can you shouldn't go without. Just ask yourself, if your horse injured his leg and needed an operation could you afford to pay for it if you didn't have insurance? We all hope that never happens but knowing you're covered if it does is peace of mind, and that in itself is worth it in my book.
---
I hope you found this article helpful. If you did I'd be grateful if you could share it please as it would really help me.
Recommended products 
Over the years I have tried hundreds of different horsey products, from various blankets and halters to different treats. Some I've loved, others I've hated but I thought I'd share with you my top all-time favorite products, the ones I never leave the yard without. I've included links to the products (which are in no particular order) that I really think are great.
Shopping lists
I've also put together a few shopping lists of essential items that I've found helpful over the years. I've broken the lists down into different categories rather than put everything in one massive list 😉