Naming a horse can be great fun but it can sometimes be tricky to find the right name for your horse, especially if you want a name that matches your horse's color. Of course, you can go for the obvious names such as Snowy for a gray horse or Black Beauty for a black horse but when it comes to chestnut horses there aren't so many obvious names which is why I decided to write this article. I love coming up with horse names so thought I'd put a list together to help you pick the perfect name for your chestnut horse, regardless of what shade of chestnut they are.
45 Names for liver chestnut horses
With a dark reddy chestnut shade, these horses can make use of colors that make use of red, brown, and rust tones.
Acer
Apache
Autumn
Blaze
Bronze
Brandy
Burgundy
Carrot
Cayenne
Charlie
Chilli
Cinder
Cinnabar
Cinnamon
Cracker
Dahlia
Dakota
Dancer
Elmo
Ember
Ferrari
Fiona
Firecracker
Flame
Flare
Fox
Garcia
Garnet
Hazel
Heinz
Jasper
Koi
Ladybug
Mahogany
Marinara
Mars
Merlot
Pebbles
Pepper
Red
Redford
Rowan
Rubellite
Rusty
Zodiac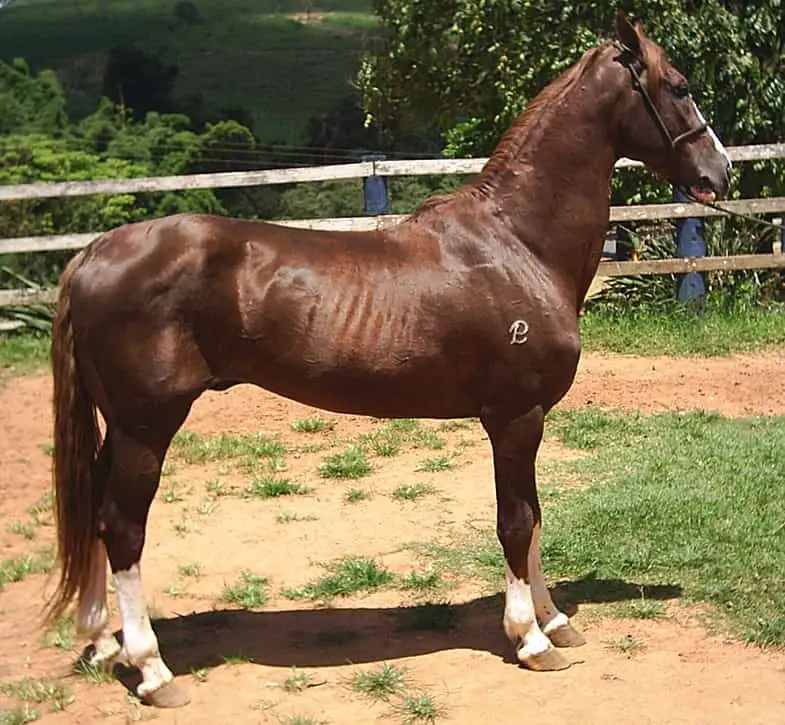 45 Names for flaxen chestnut horses
Being similar in color to palomino, flaxen horses can use names that reference chestnut, brown, and even yellow.
Amber
April
Barney
Blush
Butterscotch
Candy
Champagne
Cider
Clementine
Crunchie
Current
Curry
Empire
Enya
Flaxen
Fiery
Fire
Firefly
Freya
Goldie
Honey
Honeycrisp
Humboldt
Marmalade
Nevada
Peach
Plum
Poinsettia
Pomegranate
Raffles
Rapunzel
Roan
Saffron
Sandstone
Sandy
Solar
Starlight
Sundance
Sunflower
Sunny
Sunshine
Tourmaline
Treacle
Venus
Yosemite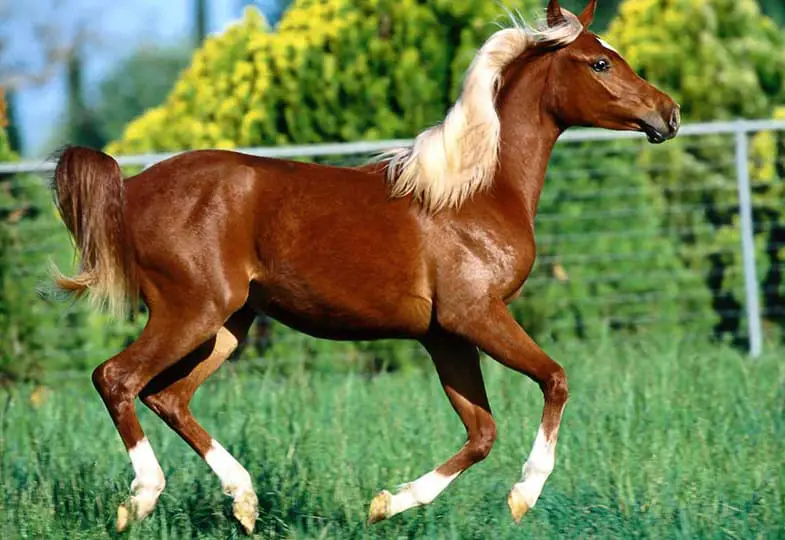 45 Names for light chestnut horses
Like flaxen, light chestnut horses can be light in color but they can be a light red tone so are more suited to names that hint at this.
Acorn
Arizona
Blossom
Budgie
Bumble
Butternut
Caramel
Cashew
Chardonnay
Chester
Chipmunk
Copper
Flash
Fortune
Freddie
Fudge
Ginger
Gold
Harvest
Honeycomb
Honeydew
Jaffa
Jasmin
Jewel
Mango
Paddington
Peanuts
Penny
Phoenix
Primrose
Prosecco
Pumpkin
Punch
Salamander
Sassy
Saturn
Spark
Squash
Star
Syrup
Tango
Toffee
Topaz
Wildfire
Zircon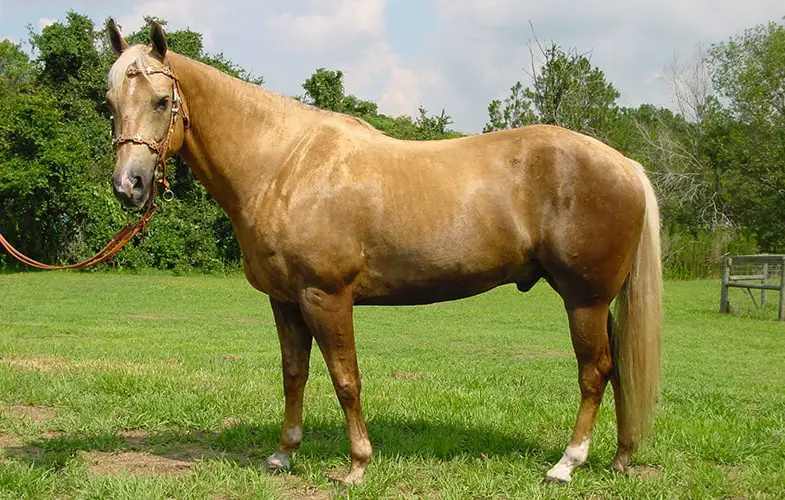 45 Names for sorrel horses
Sorrel horses probably have the widest range of suitable names due to the deep reddy tan color.
Annie
Apricot
Ash
Candy
Cajun
Cerise
Cherry
Cinders
Clover
Conker
Coral
Cosmo
Dart
Dorito
Dragon
Fire
Henna
Kellogg
Ketchup
Maple
Navajo
Nutmeg
October
Paprika
Penny
Poppy
Radish
Redwood
Rhubarb
Robin
Rosa
Rose
Rouge
Ruby
Salsa
Scarlett
Sorrel
Spice
Squirrel
Strawberry
Tawny
Terracotta
Tiger
Tomato
Tulip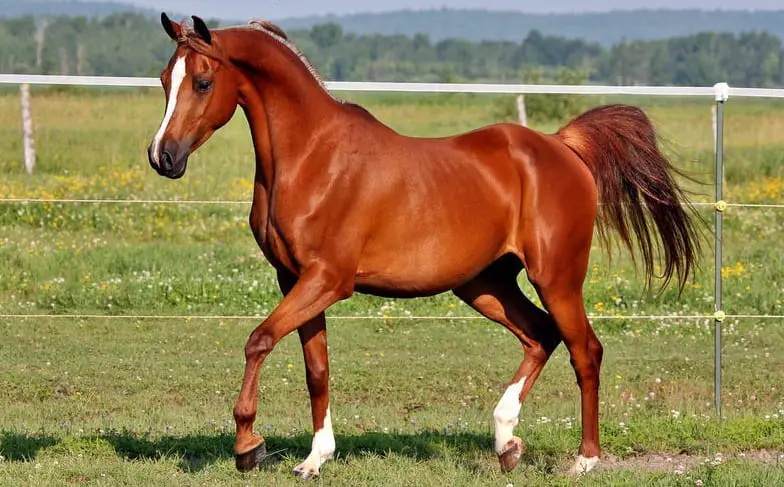 45 Show names for chestnut horses
It can be great fun picking a how name for your chestnut horse, you can either go for a play on words or choose a name that hints at their personality as well as their color.
24 Karat Nugget
Autumn Dream
Brandy Snaps
Brown Sugar
Burning Comet
Candy Crush
Champagne Supernova
Cherry Blossom
Chester Copperpot
Chocolate Treacle
Coming Under Fire
Cool Breeze
Diamond Fire
Diamond Nugget
Glistening Gold
Golden Bourbon
Golden Brown
Grease Lightning
Lady In Red
Lunar Eclipse
Fields Of Gold
Fire & Rain
Fortune Cookie
Harvest Moon
Honey Mustard
In The Red
Miss Moneypenny
Navajo Sunset
Raspberry Ripple
Ray Of Sunshine
Red Devil
Red Letter Day
Red Snapper
Ruby Star
September Sunset
Solar Eclipse
Sahara Sunset
Strawberry Fields
Strawberry Moon
Strawberry Sunset
Toffee Apple
Velvet Crush
Venus Sunray
Waterloo Sunset
Whiskey Starlight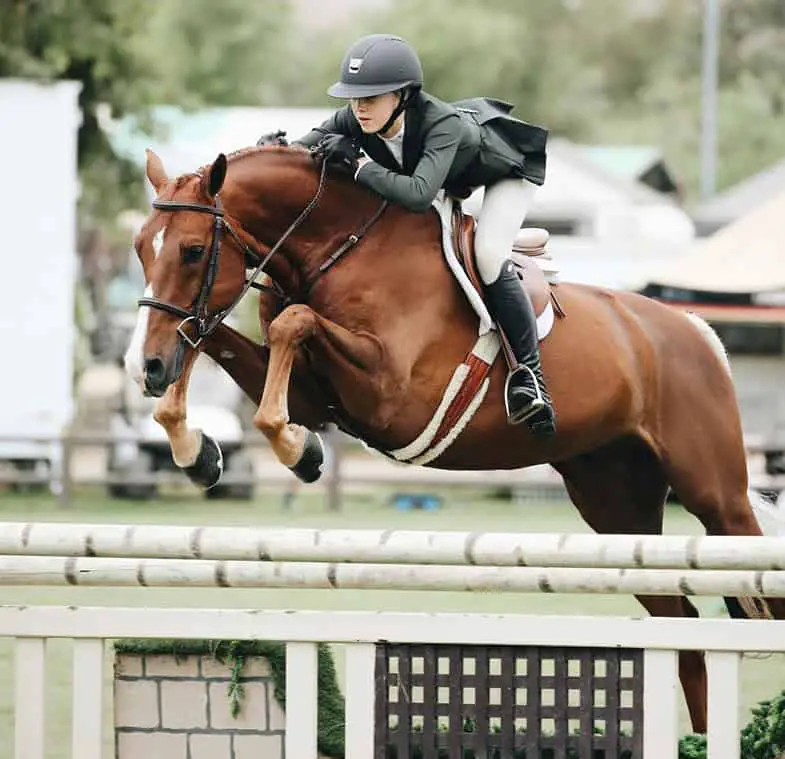 ---
I hope you found this article helpful. If you did I'd be grateful if you could share it please as it would really help me.
Recommended products 
Over the years I have tried hundreds of different horsey products, from various blankets and halters to different treats. Some I've loved, others I've hated but I thought I'd share with you my top all-time favorite products, the ones I never leave the yard without. I've included links to the products (which are in no particular order) that I really think are great.
Shopping lists
I've also put together a few shopping lists of essential items that I've found helpful over the years. I've broken the lists down into different categories rather than put everything in one massive list 😉