Horses are such beautiful animals which is one of the reasons why choosing the perfect name for them can be so difficult. The right name takes thought and consideration but there are also a number of other factors, such as breed, gender, and personality that can play a role in choosing the correct name. This is why I decided to write this article, I wanted to put together the ultimate guide to selecting the best name for your equine friend.
Classic Horse Names
When it comes to horse names, classic names are always a good choice. They're sophisticated, elegant, traditional, and of course, always timeless.
Apollo
Athena
Hera
Hercules
Jupiter
Mercury
Mars
Neptune
Odin
Pegasus
Poseidon
Thor
Valkyrie
Venus
Zeus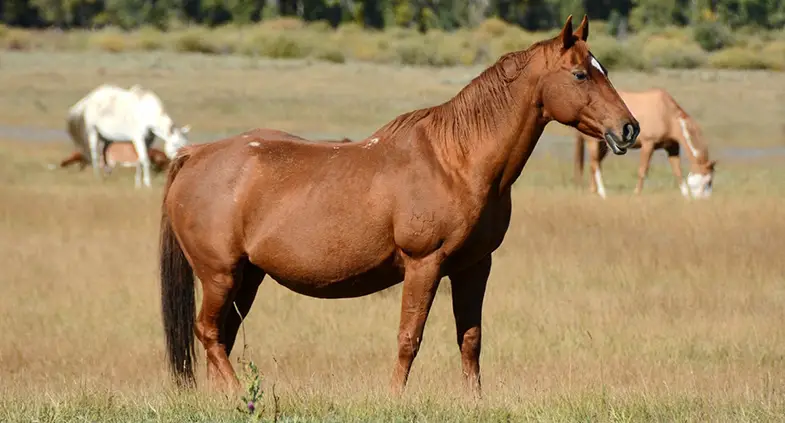 Unique horse names
If you're looking for a name that's more original and unique there are plenty of options to choose from. Whether you're after a name inspired by nature, pop culture, or something completely off the wall the possibilities are endless
Anastacia
Arrow
Blaze
Cactus
Chicane
Dazzle
Eclipse
Falcon
Gatsby
Harley
Infinity
Jasper
Merlin
Shadowfax
Steel Eye
Gender-specific horse names
When choosing a name for your horse, it's important to take their gender into account. After all, some names are more suited to male horses, while others are a better fit for female horses.
Male horse names
Bandit
Cash
Chance
Dakota
Duke
Earl
Freddie
George
King
Knight
Prince
Romeo
Scout
Spirit
Toby
Female horse names
Angel
Bella
Connie
Daisy
Ellie
Ginger
Honey
Lady
Luna
Maggie
Misty
Princess
Rosie
Sophie
Stella
Color-inspired horse names
Another factor to consider when choosing a name for your horse is the color of their coat. If your horse has a unique or striking color, why not choose a name that reflects that?
Black Beauty
Brandy Snap
Butter Scotch
Chestnut Charm
Firecracker
Fire 'n Rain
Ginger Snap
Golden Jubilee
Marshmallow
Midnight Sky
Salt 'n Pepper
Silver Streak
Sundance Kid
Topaz Delight
White Lightning
Want even more names for colored horses? 175+ names for colored horses.
Personality-inspired horse names
Your horse's personality is another important factor to consider when choosing a name for them. If they're strong or bossy, you might choose a name that reflects those characteristics. Likewise, if your horse is gentle or elegant, you might choose a name that reflects those traits.
Admiral
Belladonna
Braveheart
Cayenne
Courage
Day Dreamer
Freedom
Hope
Joy
Noddy
Riot
Spartan
Star Shine
Tango
Wildfire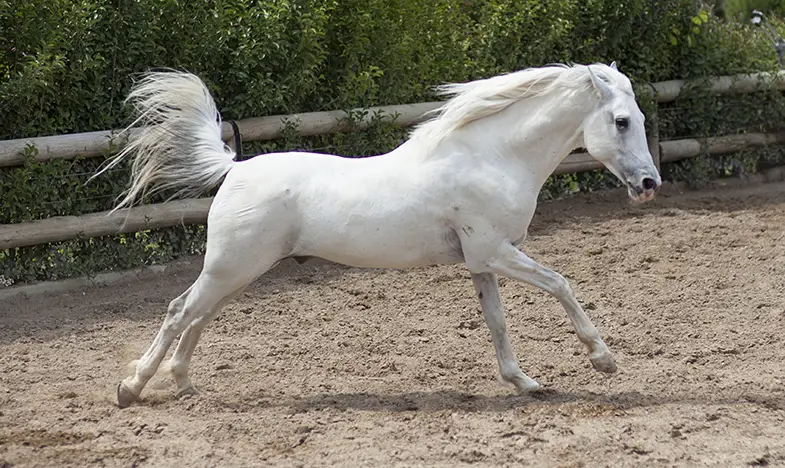 Popular horse names
If you're still not sure about which name to go for then popular names are always a great place to start. They're tried and tested, after all, they're popular for a reason!
Ace
Bandit
Bluebell
Bomber
Cinnamon
Cowboy
Lady
Maya
Milly
Misty
Peanuts
Rain
Scarlet
Star
Turbo
In conclusion
Choosing the perfect name for your horse is an important task and one that requires a lot of thought and consideration. With our ultimate guide to the 105 best horse names, you're sure to find the perfect name for your equine friend. Whether you choose a classic name, a unique name or a name inspired by your horse's gender, color, or personality, the possibilities are endless. So choose wisely, and enjoy your horse's new name for years to come!

---
I hope you found this article helpful. If you did I'd be grateful if you could share it please as it would really help me.
Recommended products 
Over the years I have tried hundreds of different horsey products, from various blankets and halters to different treats. Some I've loved, others I've hated but I thought I'd share with you my top all-time favorite products, the ones I never leave the yard without. I've included links to the products (which are in no particular order) that I really think are great.
Shopping lists
I've also put together a few shopping lists of essential items that I've found helpful over the years. I've broken the lists down into different categories rather than put everything in one massive list 😉